Modulo Beton
Modern and functional Recycling Centers – separate waste collection and the 3R rule implementation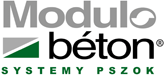 The awareness is growing increasingly of the need to limit the amount of waste generated, and – if it has already been generated – treat it as a resource. Even though a considerable progress has already been made in this field, there is still a significant potential for improvement. This potential can be realized through the application of user-friendly systems for the collection and sorting of waste, which in turn supports the involvement of the users in the functioning of the system.
Recycling Centers, which constitute a technically advanced version of Separate Waste Collection Points, improve the quality of waste obtained in a manner visible to users, whereas the flexibility in terms of design solutions offered by Modulo Beton system enables the implementation of a wide range of sorting options, and the realization of recycling objectives. Modulo Beton technology is based on precast modular concrete elements which form the basis of the system, and a number of additional measures to enhance its functionality and efficiency.
The main advantages of Recycling Centers developed within Modulo Beton system are: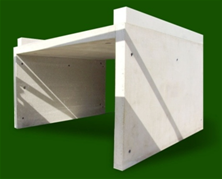 Redirection to the website of technology supplier: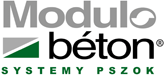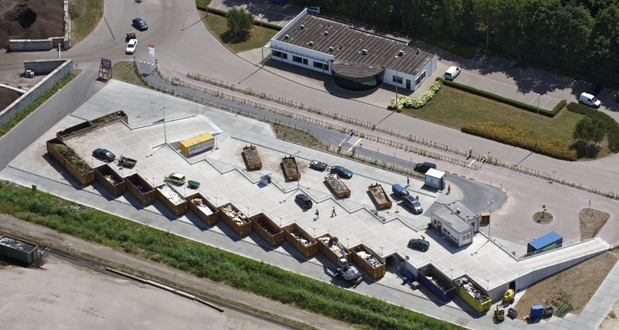 Functionality
Modulo Beton system provides comfort, safety and functionality to its users. A number of additional solutions, such as heated driveways or drop chutes system, makes it possible to optimize the functioning of the facility. In addition, the space below a Modulo Beton structure can be used, e.g. as a storage area (e.g. for hazardous waste from households, waste electrical and electronic equipment, etc.) or as a preparation and collection point for equipment suitable for re-use (within the framework of the 3R hierarchy).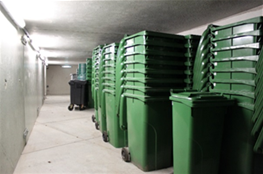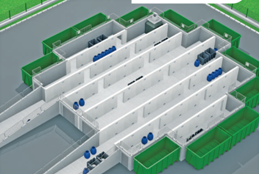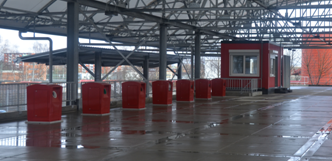 Flexibility
Basic series of types of structural elements offered by Modulo Beton constitute the starting point for the selection of a system configuration.
Regardless of the standard configurations offered, the range of available system components allows each time to create tailor-made solutions, suited to individual needs and requirements.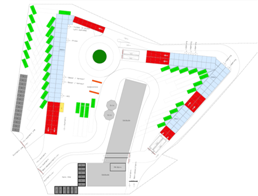 A Recycling Center made of Modulo Beton units can be reconfigured or supplemented at any time according to increasingly strict legislative and regulatory requirements. In the event of a change in legislation or market needs, it is possible to change the type of collected material in each container or add another stand and ramp, if the available area allows it.
A Modulo Beton station can be designed and gradually developed to match the needs of the operator and the user.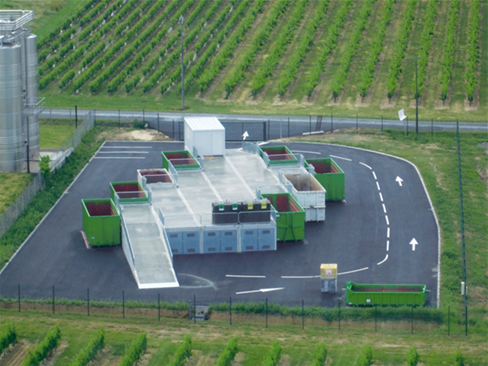 Esthetic look
Modulo Beton components and accessories ensure high-quality ambient aesthetics and are tailored to client's needs: through appropriate land use in each location it is possible to optimally integrate a Modulo Beton station architecture with the surrounding environment. Concrete elements can be customized in terms of color, taking into account local conditions and optimal integration with the surroundings. Concrete surfaces are also easy to clean and resistant to wear and corrosion.


Fast implementation
Modulo Beton modular systems can reduce the time of construction of a Recycling Center to a minimum. Modulo Beton elements are designed for easy transport; supply and installation usually take only a few days. The mobility of elements enables their shifting or moving, if necessary.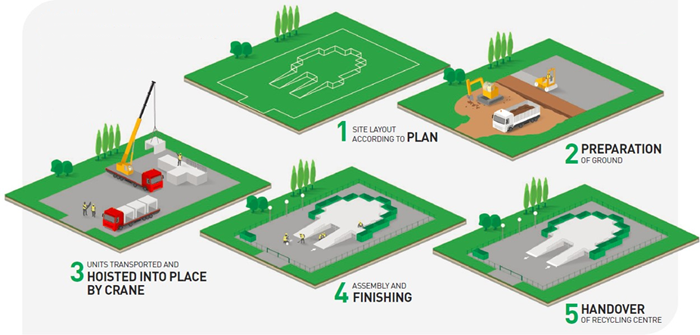 A solution well-proven in operation
Since the implementation of the concept in France in 2004, Modulo Beton system has proven to be an ideal solution, allowing for the reconfiguration of installation according to the changing needs and legal requirements. Modulo Beton Recycling Centers exist in more than 46 countries around the world (more than 300 operating facilities based on the Modulo Beton concept).