CityGreenPoint
Functional and modern CityGreenPoint recycling stations

Having regard to:
commitment to sustainability and to the principles of rational management;
growing (since 2018 at a rate five times greater) requirements for municipalities regarding the levels of recovery;
growing expectations of users as to the standard of aesthetic, functionality and availability of recycling stations;
imposed on manufacturers and importers of packaged products duty to recover and recycle of packaging waste and to report implementation of these tasks;
we introduce a modern system of selective waste collection based on functional and visually appealing recycling stations by CityGreenPoint.
Thanks to flexibility and contemporary design features of CityGreenPoint recycling stations our offer may cover the entire spectrum of possible solutions:
supply of recycling stations with agreed technical and visual configuration (hardware), optionally further;
metering of supplied recycling stations and their integration into a cohesive system (software), optionally further;
maintenance of provided recycling stations, as well as entire system (hardware + software), optionally further;
complete system service along with the collection and utilization of separately collected waste and reporting within the agreed / required range;
it is also possible to lease the recycling stations or the entire system.
By choosing a full range of services of CityGreenPoint concept you gain a professional partner who on your behalf will gather and process waste and realize all reporting obligations.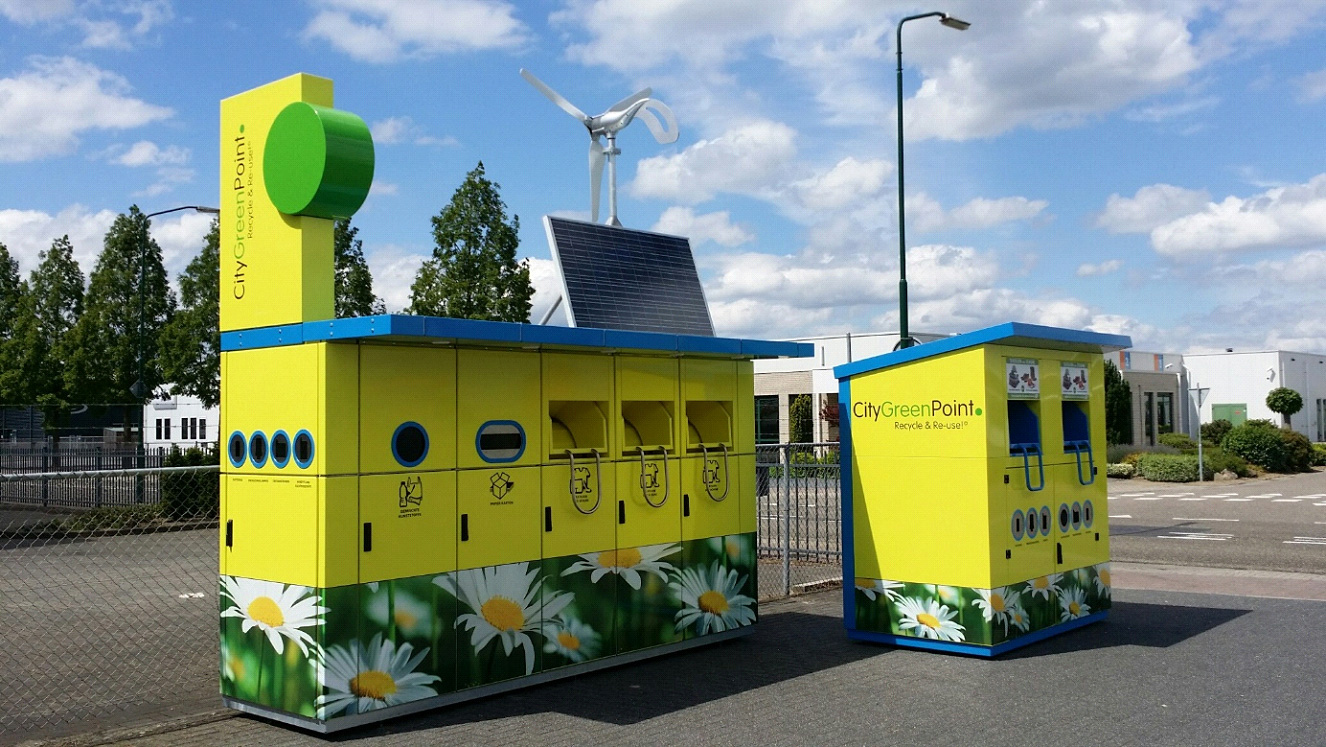 ACCESORIES
renewable energy supply from photovoltaic panels or micro wind turbines,
LED lighting,
electric vehicles charging sockets,
loyalty card system,
sensors of containers fill levels,
waste management system.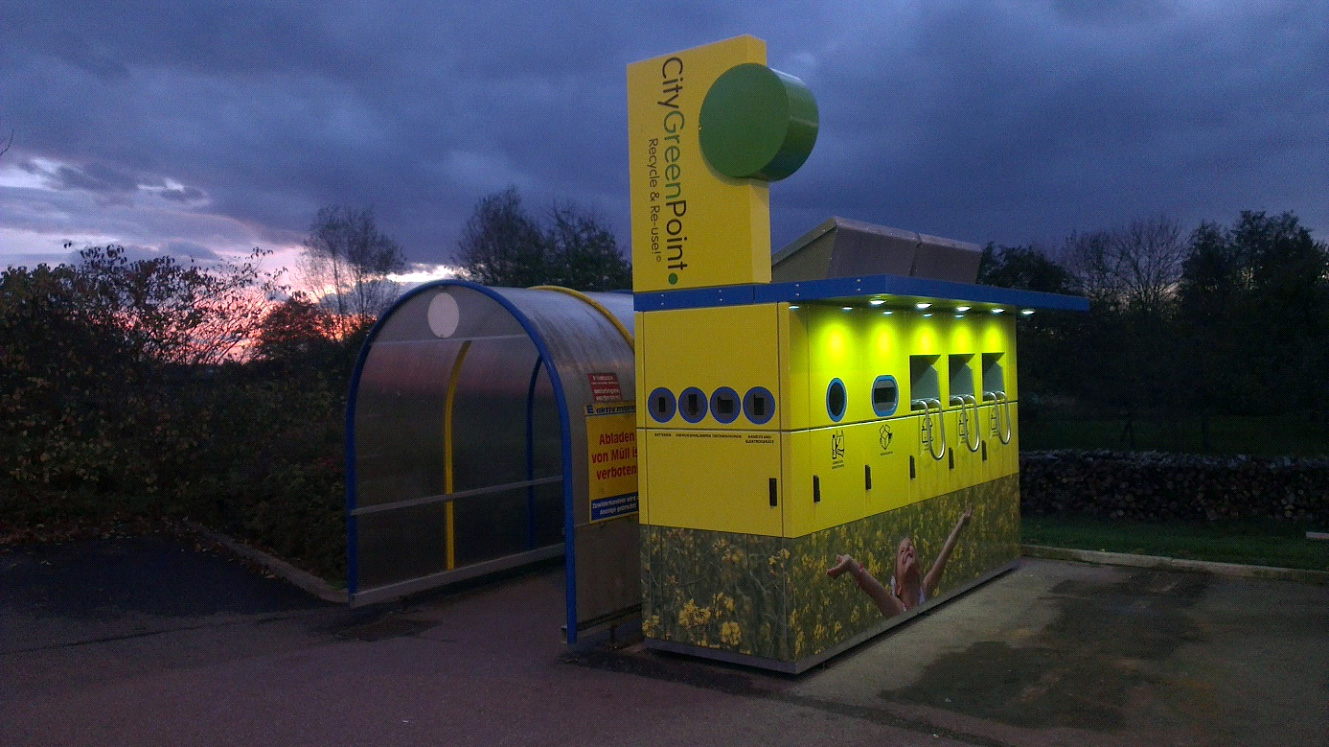 MAIN ADVANTAGES OF CITYGREENPOINT SYSTEM
one – stop collection point for all recyclable waste,
high aesthetics and quality of workmanship,
potential saving thanks to cooperation with professional partner,
in case of retail chains no loose collection bins from all different collectors,
marketing support and the possibility of introducing a reward system for customers,
entirely adaptable to your corporate identity (colours, stickers),
total unburdening and therefore more time and money for your core business.